The Medved Fall Family Photoshoot

I had the privilege to have a couple of family photoshoots this fall! Autumn is such a beautiful time for such an outing! One of the photoshoots that I really loved was with the Medved family. Mike and Jen along with their 4 little ones were so much fun! They had so much good energy and the kiddos *generally* loved posing for the camera. That makes it so much more fun & enjoyable from a photographer's standpoint.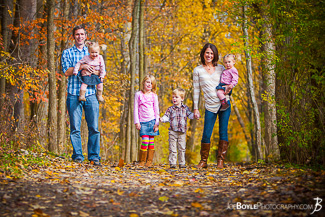 We went to a couple of their favorite parks around the Cleveland area and then spent a little bit of time at their home. Here are a few of my favorite images from the day!